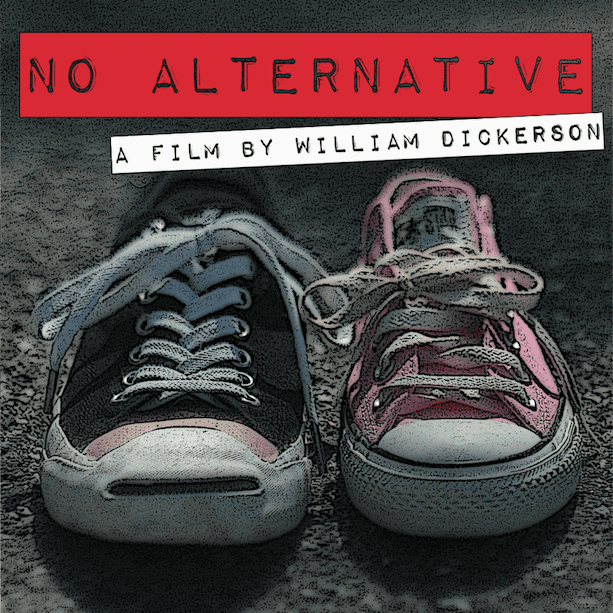 I launched my first crowdfunding campaign this week.
Crowdfunding is its own art form—an art form I'm no expert at, I'm sure—but indie film is at a point where grassroots funding is becoming more and more critical to sustaining its viability. It's almost impossible to get Hollywood to fund something that's not a thriller, or a horror movie, or a comic book movie—and they rarely ever fund coming-of-age films. The filmmaking community, and their audiences, have been left with tent-poles (studio movies made for 150 million and up) and microbudgets (movies made for under a million, often far less than a million).
The middle class space of filmmaking has disappeared. This is something I've written a lot about for Indiewire over the past few months. I'm hoping we can rebuild this artistically important space, one movie at a time—and right now I'm attempting to fight the good fight with my new film: "No Alternative."
The character of "Bri Da B" is inspired by my sister, who for most of her life suffered from mental illness. One of the ways she was able to cope and enjoy her life was through rapping. When the character of Bridget becomes "Bri Da B," that transformation into someone else helps lessen the pain she is feeling in her life.
I have always thought of "No Alternative" as a love letter to my sister, a plea for her survival. That's why I originally wrote the novel this film is based on. I wish I could tell you that plea was successful. But, I can't. The majority of my sister's life was a battle fought against borderline personality disorder, drug addiction and suicidal behavior. A battle she ultimately succumbed to on July 1, 2014.
While she may have lost her battle, I'm hopeful we can win the war—and we can do it in honor of her, and others who have suffered like she did. The issue of mental illness needs to be destigmatized and "No Alternative" seeks to do just that.
The campaign for "No Alternative" is officially being sponsored by From the Heart Productions, a 501(c)3 non-profit organization that supports films that make a contribution to society. By contributing to this film, you are not only helping other socially conscious films get made, but your donation is also tax-deductible.
This campaign encompasses the entire process—from pre-production, to production to finishing the film in post. I encourage you to check it out on Indiegogo: http://igg.me/at/noalternative
There are some amazing perks/rewards for contributors. Here is a list of just some of them: Signed editions of my books, Parental Advisory "Bri Da B" official movie T-Shirts, filmmaking mentorships with both myself and my co-screenwriter, Dwight Moody, opportunities to be a part of the movie as featured extras, as a band, or having supporting characters named after you, and we're even offering major "hero" props from my previous films like "Detour" and "Don't Look Back."
Please check out the campaign page for all the other cool rewards you can redeem when you make a contribution.
"No Alternative" probes the lives of rebellious kids who transition into adulthood via the distortion pedals of their lives in an era when the "Sex, Drugs & Rock'n'Roll" ethos was amended to include "Suicide" in its phrase. Help destigmatize mental illness, addiction and suicide: there is no alternative.
Thank you so much for your support.