Featured posts….
March 26, 2020 By William Dickerson
I am 41 years old and I tested positive today for novel Coronavirus COVID-19. I live in Yonkers, New York, just five minutes away from the epicenter of the virus in New York State: New Rochelle. I am recording this because the best information I've gotten on this virus thus far, that has helped me through my experience, has come from the people who have COVID-19 and have shared their experience. I'm a filmmaker and as a filmmaker I know that some of the scariest things we put on screen … [Read More...]
About my books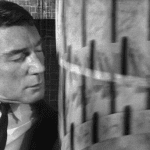 July 15, 2018 By William Dickerson
My latest novel, "The Dreamachine," has hit bookshelves. I've long been fascinated with the device the book is named after. It is, indeed, a real device with a storied history—it has roots in the Beat Generation, and in a latter generation, some claim it was responsible for Kurt Cobain's death. One can build a Dreamachine […]
September 19, 2017 By William Dickerson
The issue of mental illness must be destigmatized. This is what compelled me to make "No Alternative" into a movie. My sister, Briana, was a victim of mental illness, and she fought against her illness with aplomb. She fought against it through her art—both painting and music. This battle in which she waged is something I […]
About my films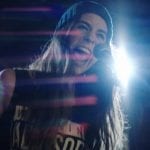 August 15, 2019 By William Dickerson
[This piece was previously published in MovieMaker Magazine] There was an evolution from the Hays Code established in the 1930s, which lead a filmmaker like Howard Hawks to bury sexually suggestive dialogue into a conversation about horse racing in The Big Sleep, to the Golden Age of Hollywood in the late '60s and early '70s, which […]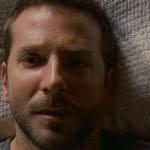 March 21, 2019 By William Dickerson
We are not as open about mental illnesses as we are about broken legs. If we were, can you imagine how much more understanding there would be? People often forget that the brain is a part of the physical body; suffering from a mental illness—whether temporary or chronic—should be as normal to the outside observer, or family member, or employer, as the common cold. The severity differs, but the stigma—or lack thereof—should not. In order to empathize with the mentally ill, we need to have a better understanding of what they're suffering from, and that understanding requires a proactive effort on everyone else's part.
Featured posts
July 1, 2019 By William Dickerson
It's been five years since my sister passed away. It was July the first. After several days in a coma on life support, her procumbent physical form awaiting its final goodbyes from family and friends, what was remaining of her corporeal self lifted … [Read More...]